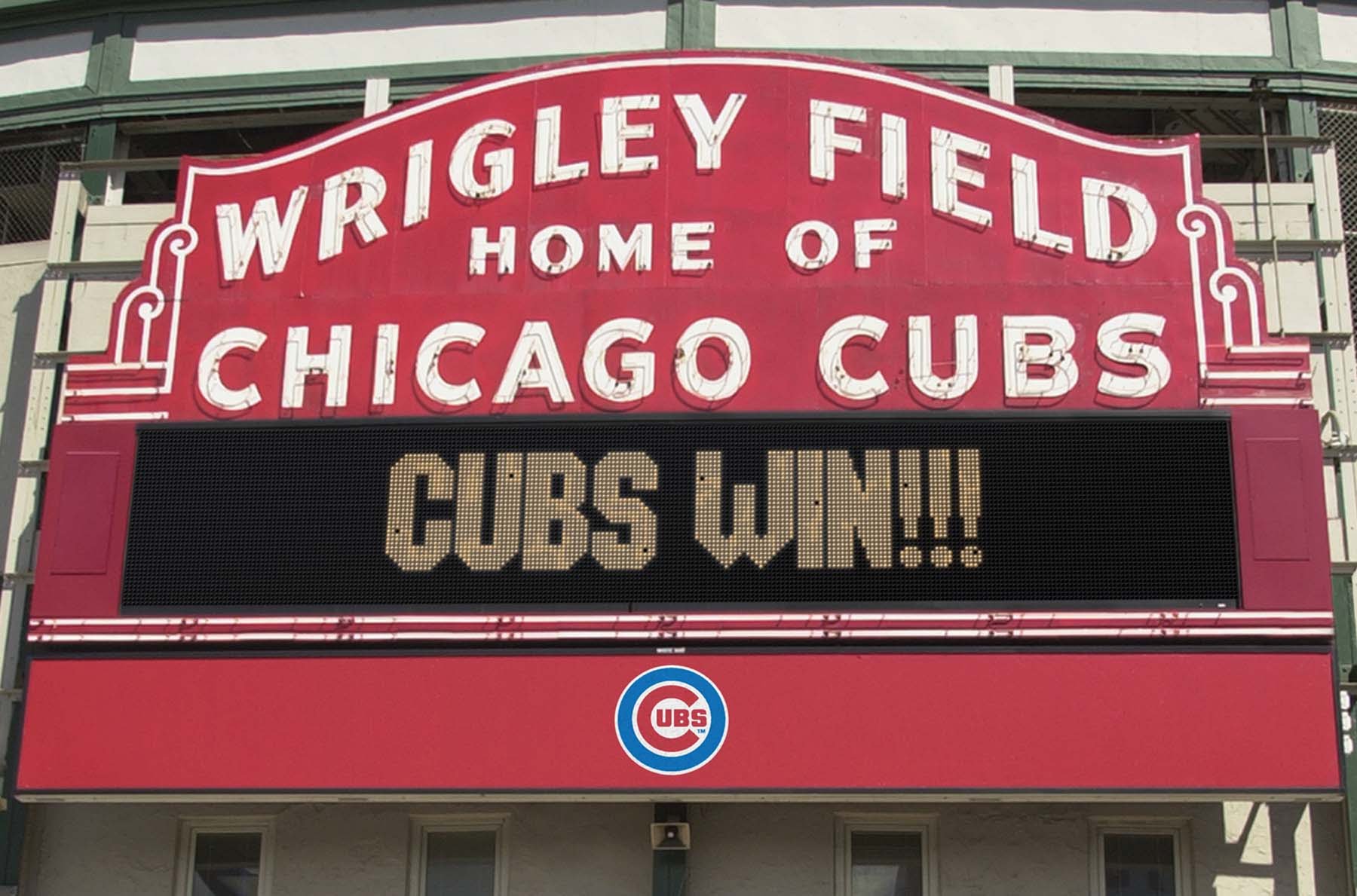 Chicago Cubs Win The World Series
News
November 3, 2016,
0 Comment
History was made tonight as the Chicago Cubs won World Series Game 7 by a final score of 8-7. They defeated the Cleveland Indians in seven games. The Cubs came back from a 3-1 series deficit in order to win the World Series. This World Series victory is their first since 1908.
World Series Recap
World Series Game 7 started off with a bang as Chicago Cubs leadoff hitter Dexter Fowler hit a solo home run. For the next few innings, the teams took turns scoring runs, giving the Cubs a 6-3 advantage heading into the bottom of the 8th inning. However, the Cubs flame-throwing closer Aroldis Chapman blew the lead, allowing three runs to score in the bottom of the eighth, highlighted by a two-run home run by Cleveland Outfielder Rajai Davis.
Neither team scored in the 9th inning, sending the game to extra innings. However, before the drama could conclude, the game experienced a brief rain delay. It wasn't long before things picked back up.
After intentionally walking Anthony Rizzo, Cleveland relief pitcher Bryan Shaw allowed a double to the Cubs Utility-man Ben Zobrist. After another intentional walk, Cubs Catcher Miguel Montero smacked an opposite field RBI single to give the Cubs an 8-6 lead. Though the rally came to an abrupt end, the damage had been done.
Carl Edwards Jr. came in to close the game out for the Cubs, but he couldn't get it done. After recording two quick outs, Edwards Jr. walked Cleveland pinch hitter Brandon Guyer, who subsequently scored on a base hit by Rajai Davis.
Cubs Manager Joe Maddon turned to Mike Montgomery to seal the deal. And that's exactly what he did. After throwing just two pitches, Montgomery got Michael Martinez to hit a weak ground out to third base for the final out of World Series Game 7.
Baseball's Longest World Series Drought Comes To An End
For the first time since 1908, the Cubs won a World Series. Their 108 year drought was the longest of any team in Major League Baseball. That unfortunate record now belongs to none other than the Cleveland Indians, who have not won a World Series since 1948.
FINAL SCORE: CHICAGO 8 – CLEVELAND 7
W – CHAPMAN
L – SHAW
SV – MONTGOMERY