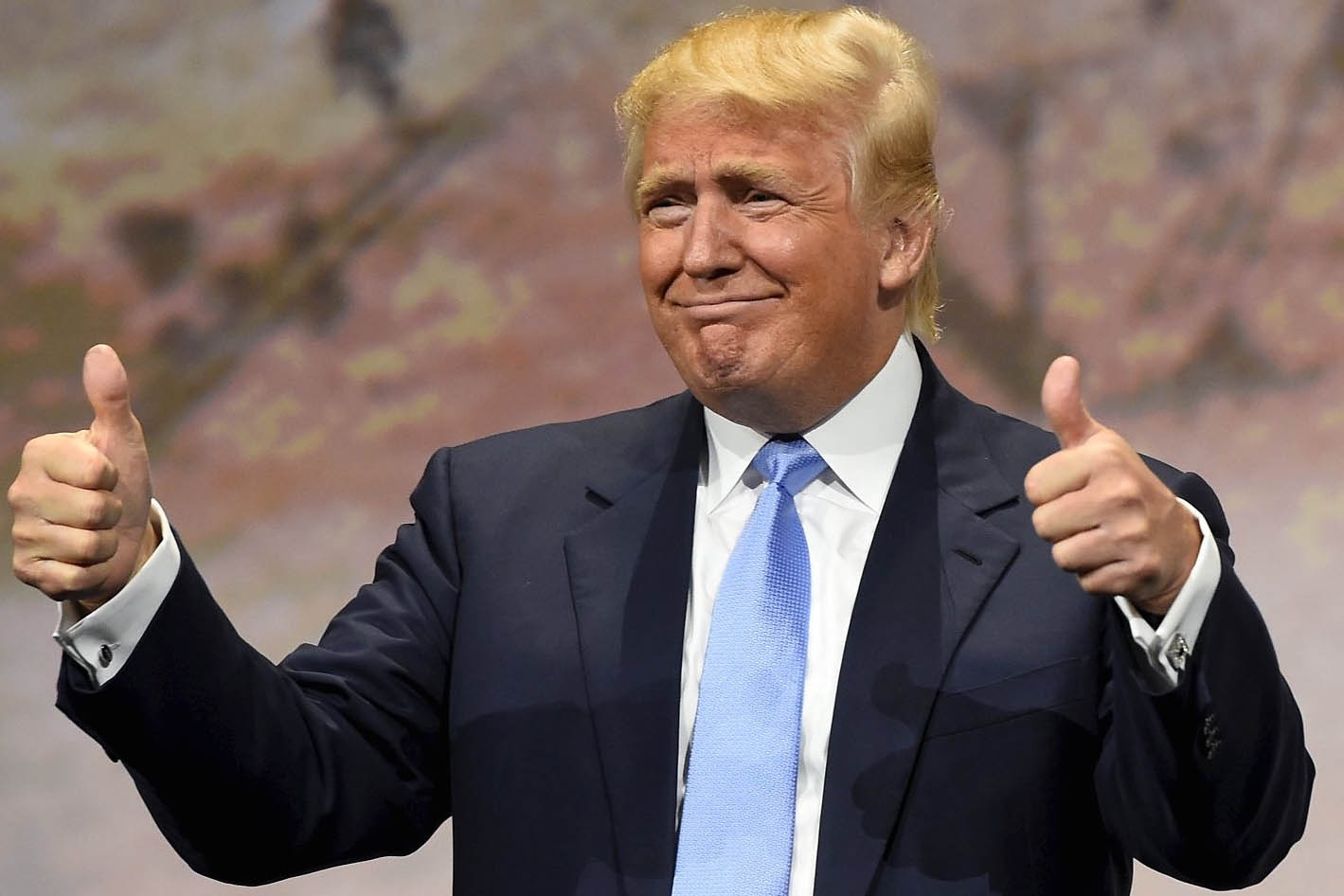 In perhaps the most unprecedented upset in political history, Donald Trump is poised to win the Presidential election. Trump had less money, less Party support, a narrower demographic, and a weak ground game. Despite all odds, Trump is poised to win — again.
How Donald Trump Won
So how did Donald Trump win? His path to victory required winning major swing states and flipping a couple of Democratic states. Trump did exactly that — winning North Carolina, Ohio, Florida, Iowa, and Wisconsin to form a solid path to victory.
Things looked bad for the Democrats once it was reported that Ron Johnson (R) was reelected to the Senate, defeating Russ Feingold (D), who had a dominating lead in the polls.
As of 12:15 AM EST, here's where Trump stands. He currently leads New Hampshire, Michigan, and Arizona as well. Trump is expected to win Alaska.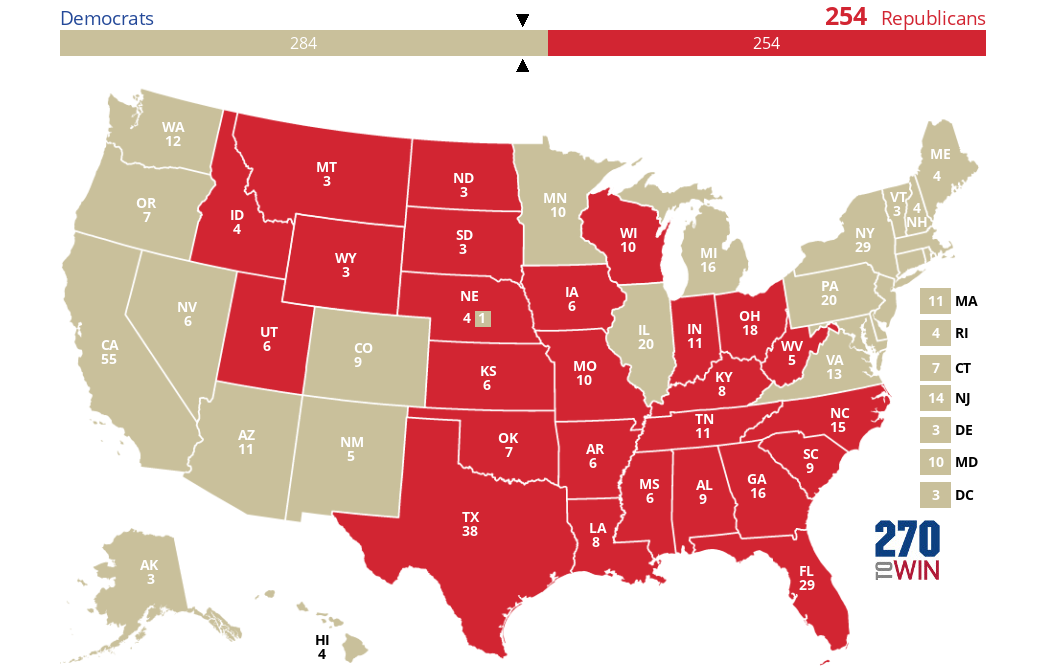 Click the map to create your own at
270toWin.com
Republicans Set to Take Government Supermajority
The Republicans won the House. With Senate upset wins in Wisconsin and Indiana, they looked poised to keep a Senate majority. With a Trump victory, they would take full control of the United States government. Add to that a conservative Supreme Court and you have got a throwback to the Reagan era in the United States.
We'll keep you updated — follow our live updates here.