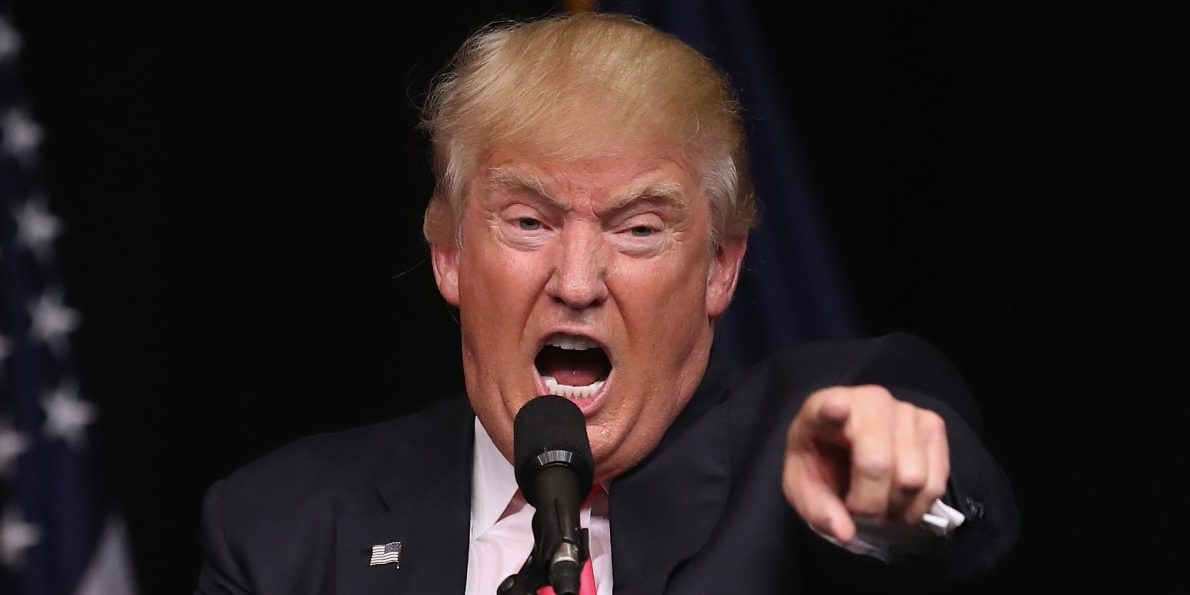 Trump Already Failing on Campaign Promise to "Drain The Swamp"
Politics
November 24, 2016,
0 Comment
During his Presidential campaign, Trump promised to "drain the swamp," meaning that he would remove undesirable parts of the federal government, including the politicians who many believe are ignoring the needs of ordinary Americans. Trump's campaign had a strong anti-establishment strain and "drain the swamp" was certainly part of it. But now that he is the President-elect, Trump is failing to deliver on his promise. The early names Trump has floated for important federal positions indicate that he probably not going to install an anti-establishment government. In fact, he's already filling his cabinet with the career politicians and political insiders he has always been so critical of.
Reince Priebus as Chief of Staff
Trump began to rescind his promise to "drain the swamp" when he named Reince Priebus as his Chief of Staff. Rather than going with an outsider, Trump decided to go with the Chairman of the Republican National Committee. Many of Trump's primary challengers were critical of Priebus, especially when he asked all candidates to sign a loyalty pledge to the eventual Republican nominee.
The decision to tab Priebus, the longest serving RNC Chair, as Chief of Staff has left many Trump supporters second guessing whether or not Trump would in fact "drain the swamp." As it turns out, Trump would continue to give federal positions to insiders, especially those who pledged their support to Trump early on.
Mitt Romney as Secretary of State
Another GOP insider being considered for Trump's cabinet is Mitt Romney. Donald Trump has been incredibly critical of Mitt Romney in the past, calling him out for his loss to Barack Obama in the 2012 Presidential election.
Failed presidential candidate Mitt Romney, the man who "choked" and let us all down, is now endorsing Lyin' Ted Cruz. This is good for me!

— Donald J. Trump (@realDonaldTrump) March 18, 2016
Though many are thrilled that Romney, a fairly moderate, non-controversial politician, could play a major role in Trump's cabinet, Romney is truly the antithesis of Trump's promise to "drain the swamp." Romney has been in politics for decades. Romney was elected Governor of Massachusetts in 2002 after series of successful business ventures. Romney then ran for President in 2008 and 2012, ultimately failing both times.
A working relationship between Trump and Romney does seem a bit odd, considering their history. However, Trump has been making efforts to reach out to former rivals and across the aisle to some Democrats. Trump recently spoke with Tulsi Gabbard (D-HI) about foreign policy, causing many to speculate whether or not she would be in the running for Secretary of State.
Jeff Sessions as Attorney General
Trump's failure to "drain the swamp" continues with Senator Jeff Sessions (R-AL) as Trump's top pick for Attorney General. Sessions is serving his twentieth year in the Senate — not exactly an outsider. Many have been critical of Sessions, alleging the Senator is a racist following his criticisms of the NAACP.
Regardless of your opinion of Sessions, it's clear he may not be fit for the job. Sessions was denied federal judgeship by the United States Senate in 1986 due to his allegedly racist comments. Now, in 2016, the Senate may block his nomination as Attorney General.
Mike Huckabee as Israel Diplomat
Trump has offered former Governor Mike Huckabee (R-AR) the job as U.S. Ambassador to Israel. Like Sessions, Huckabee could certainly be considered a career politician. Huckabee served as Arkansas's Governor from 1996-2007, then launched unsuccessful Presidential campaigns in 2008 and 2016.
Nikki Haley as UN Ambassador
Another puzzling pick for a major position under President Trump is Nikki Haley (R-SC) for UN Ambassador. Firstly, Haley was incredibly critical of Trump during the primary campaign. Haley, the Governor of South Carolina, endorsed and campaigned for Rubio while criticizing Trump, calling him one of the "angriest voices" in America. Similar to Mitt Romney, it looks like Trump is trying make peace with former rivals.
However, the more bizarre part of this appointment is the fact that Haley has no foreign policy experience. One could argue that Haley's lack of experience fits into Trump's "drain the swamp" narrative, but the fact still remains that Haley is an experienced politician with a decent amount of name recognition on the national stage. Is Trump really draining the swamp by appointing seasoned politicians to positions they are not really qualified for?
---
Objective News Report will continue to update this article as Trump continues to add members to his Presidential Cabinet.