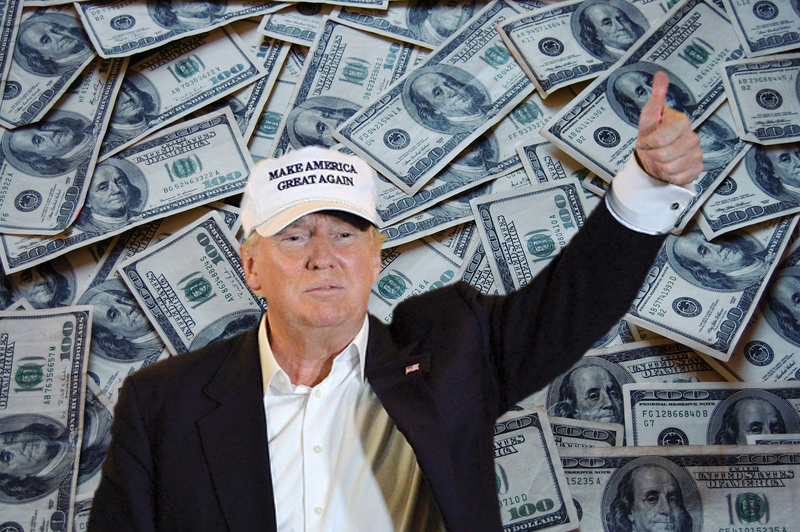 The election is two weeks away and things may not be looking great for your favorite candidate. However, with sites like PredictIt, you can turn any election result into a profitable evening. After reading this article, you'll know where and how to bet on the Presidential election so you can win big, regardless of the outcome!
What is PredictIt?
PredictIt is a website where you can predict political events and outcomes for things such as elections and ballot measures. You make an "investment" on what you expect the outcome to be and if you're right, your shares (ranging from $0.01 to $0.99) get cashed out a $1.00 apiece.
Is betting on the election illegal?
Technically, betting on the Presidential election in the United States is illegal. But technically, PredictIt isn't gambling. PredictIt is an educational purpose project of Victoria University, Wellington of New Zealand, a not-for-profit university, with support provided by Aristotle International, Inc., a U.S. provider of processing and verification services.
The legality of PredictIt does come with limitations. For example, you can only invest up to $850 per contract on PredictIt. Now, if you're a small payroll trader like myself, you probably aren't too worried about the cap. However, it's important to know that you aren't going to become a millionaire on PredictIt with your against-all-odds upset investment.
Best Investments on PredictIt
I've been trading on PredictIt for the better part of six months and I see lots of value in a variety of markets. Here's a few markets I'm interested in betting on this November:
Perhaps the most exciting market to watch on election night is the margin of victory market. Using the polls you can build a fairly predictive Electoral College map, and that will put you in the 320-359 range. However, I'm taking an alternative approach to this market. This market is a great opportunity to use the negative risk strategy, where you invest on the NO side of every bracket in an effort to make money regardless of the outcome. For a full negative risk tutorial, check out my video on YouTube:
https://www.youtube.com/watch?v=syYy7FfCYXw
If you're not up for the negative risk approach, there are some brackets that are safer than others. For instance, there are virtually no realistic paths for either candidate to reach 400 electoral votes. Unless Hillary wins Texas, the 400+ bracket will resolve NO. You can still make about $0.10 share if you invest now.
If you've seen my Senate series, you know I'm confident that Richard Burr (R)* will win Senate seat. Still, his shares are trading at $0.56 each. There's an opportunity for you to nearly double your money, as long as you're willing to invest in an incumbent GOP Senator who is leading in the polls in his conservative-leaning state. Compared to the Florida Senate market, where Marco Rubio shares are trading for $0.88 cents, the North Carolina market is an amazing opportunity to make lots of money on the election.
This market is more of a lottery ticket than it is a safe bet. There's a lot of reasons to believe that the medical marijuana amendment (Amendment 2 on your ballot, if you're a voter in Florida) will pass. In 2014, a similar initiative received 58% of the vote, just falling short 60% threshold it needs to pass. Many have come to the logical conclusion that 2016 will see a higher turnout among younger voters with more progressive views on marijuana legalization. That, plus a strong lead in the polls, make a YES investment a modest-gain investment, but one with high risk and a low reward.
In this market, I'm taking the contrarian approach. I'm investing on the NO side. For starters, the 60% threshold is an exceptionally high hurdle to jump right from the start. More importantly, I'm using demographic data from Florida to help guide my investment strategy. Florida has the highest median age of any state. Older populations are more reliable voters and they have more unfavorable views about marijuana than younger generations do.
For a full breakdown of this market, check out my video on YouTube:
https://www.youtube.com/watch?v=_Zkf_WI98Fg
Now You Know How to Bet on the Presidential Election
These markets are great opportunities for you to make some money by betting on the Presidential election and other ballot initiatives. Let me know what markets you're targeting by leaving a comment down below! Good luck!
———————————————————————————-
Objective News Report is not affiliated with PredictIt in any capacity.