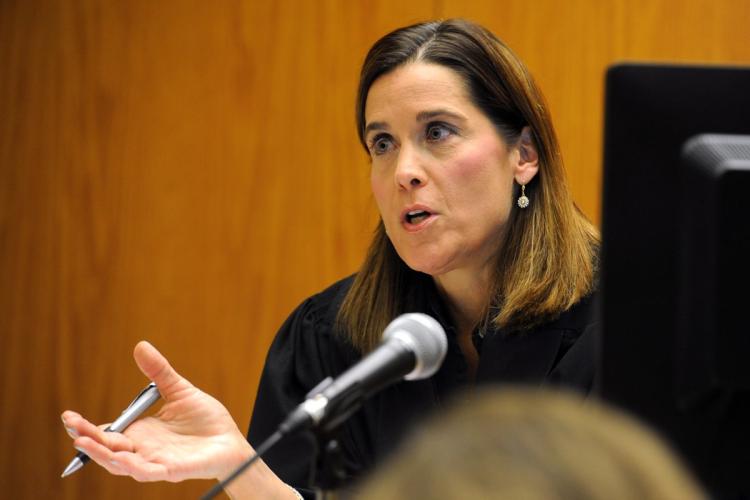 Sandy Hook Families' Lawsuit Dismissed
News
October 15, 2016,
0 Comment
Connecticut State Superior Court Judge Barbara Bellis granted the motion by Remington Arms to strike the lawsuit in which families of the victims of the Sandy Hook Elementary School shooting were pursuing wrongful death charges against the arms manufacturer. The plaintiffs were seeking to hold Remington Arms accountable for the massacre, claiming that the weapon used during the shooting is too dangerous for public ownership. Judge Bellis sided with Remington Arms and dismissed the case, citing the federal Protection of Lawful Commerce in Arms Act (2005). The lawyer representing the families of the Sandy Hook massacre promised to appeal the dismissal immediately.
Public Response to the Sandy Hook Families' Lawsuit Dismissed
Multiple politicians and public figures have responded to the news that the Sandy Hook Families' Lawsuit has been dismissed:
Democratic Party Presidential Nominee Hillary Clinton:
It's incomprehensible that our laws would protect gun makers over Sandy Hook families. We need to fix this. https://t.co/96uBe92wPi

— Hillary Clinton (@HillaryClinton) October 15, 2016
Chris Murphy, Senator from Connecticut:
Disappointed by decision to dismiss the lawsuit brought by #SandyHook families. #PLCAA denies victims of gun violence their day in court.

— Chris Murphy (@ChrisMurphyCT) October 14, 2016
Igor Volsky, Deputy Director for the Center of American Progress Action Fund:
Lawsuit against gunmaker in Sandy Hook shooting dismissed bc of @NRA crafted federal law shielding gun manufacturers… https://t.co/VDSYKIb9m8

— igorvolsky (@igorvolsky) October 15, 2016
Joe Walsh, former Congressman from Illinois:
Well, this is just awesome news to take me into my weekend. Just awesome.

Good news Friday, right gun grabbers? https://t.co/703xuKiSTD

— Joe Walsh (@WalshFreedom) October 14, 2016
The National Debate on Gun Control
The Sandy Hook Families' lawsuit has been in the spotlight of a national debate about gun control legislation. The topic was a key talking point at the Democratic Primary debate in Brooklyn, New York between Bernie Sanders and Hillary Clinton. Clinton criticized Sanders for his vote in favor of the Protection of Lawful Commerce in Arms Act, arguing that gun manufacturers should not be given immunity in the event of gun violence. Sanders quickly walked back his position on the issue, saying he would be in favor of a bill stripping gun manufacturers of immunity.
What are your thoughts on this ruling? Leave a comment down below and add to the conversation!