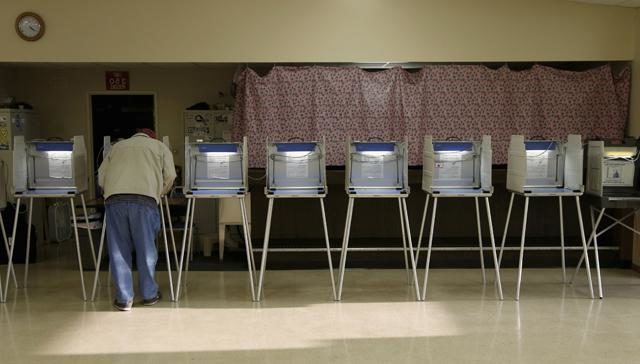 Over a month has passed since the election, and now we are able to determine the states with the lowest voter turnout 2016. Voter turnout was down across the board in 2016. Overall, turnout was at its lowest point in 20 years. Here's a list of the states where voter turnout was lowest. When reading this list, keep in mind that these numbers represent the percentage the state's voting eligible population who casted a ballot on election day or voted early.
List of States With Lowest Voter Turnout In 2016
Hawaii, 42.5%
West Virginia, 51.0%
Texas, 51.2%
Tennessee, 51.5%
Oklahoma, 52.2%
Arkansas, 53.0%
New Mexico, 55.1%
Mississippi, 56.0%
Arizona, 56.2%
Indiana, 56.2%
Data collected from United States Elections Project
Analysis of Low Turnout in 2016
Trump won eight of the ten states with the lowest voter turnout in 2016. Five of these states have strict voter ID laws, reinforcing the argument that the laws suppress voter turnout. None of these states were really considered swing states, which may have made voter less enthusiastic or motivated to participate in the election.
Donald Trump's victory was not convincing whatsoever. In fact, he lost the popular vote by over two million votes. This election was the fourth time a candidate has won the election despite losing the popular vote. Most recently, Al Gore won the popular vote, but lost the Electoral College to George W. Bush in the 2000 Presidential election.
One common factor in the 2000 and 2016 election was the surge in votes for third party candidates. In 2000, Ralph Nader "stole" many votes from Al Gore. In 2016, Gary Johnson (Libertarian), Evan McMullin (Independent), and Jill Stein (Green) received millions of votes, which could have made the difference in battleground states.
However, Donald Trump survived recounts in Michigan, Wisconsin, and Pennsylvania and is set to be inaugurated on January 20, 2016.
---
For further analysis, read our article on the states with the highest turnout in 2016.
For the spreadsheet with voter turnout results from every state, go to United States Election Project.