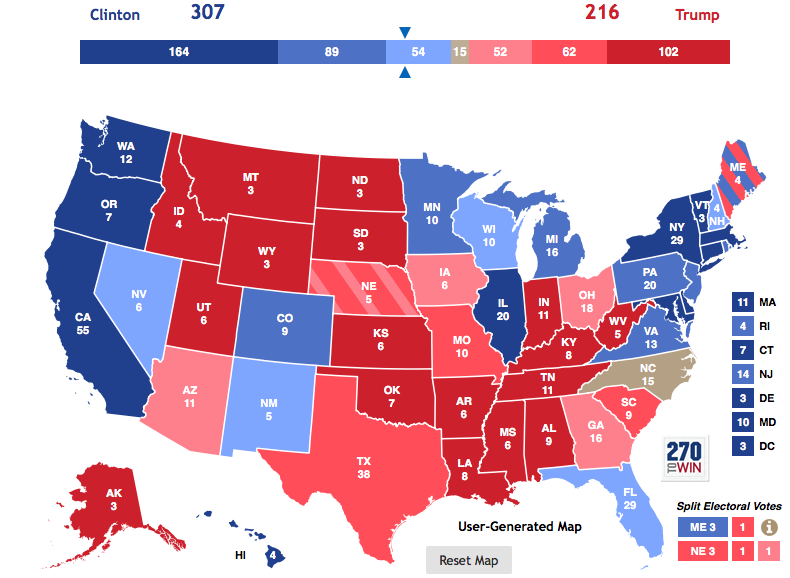 Every week, the Objective News Report will post its weekly electoral college prediction for the 2016 Presidential Election. We use 270towin.com to build our maps. The prediction is based on a combination of factors including the most recent polls, state demographics, and historical voting trends.
This Week's Electoral College Prediction
Here is our prediction for the week of October 4th, 2016.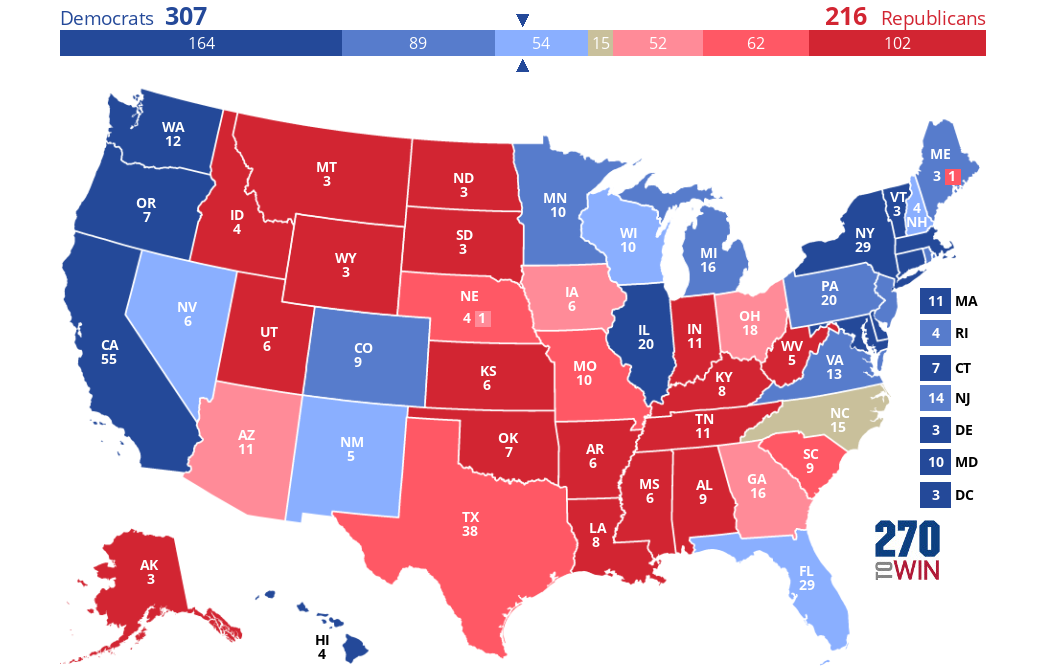 Click the map to create your own at
270toWin.com
For a full analysis of this map, check out the video made by Objective News Report's associated YouTube channel Pedestrian Predictor:
https://youtube.com/watch?v=Xv0lQpoU9YY