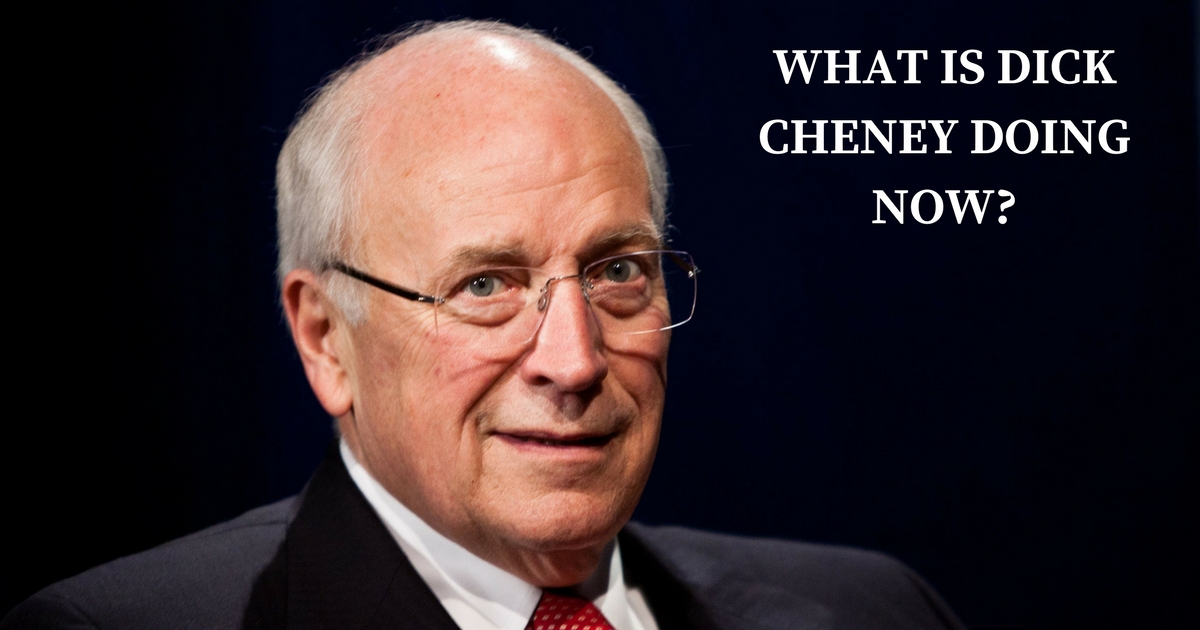 After spending eight years as a controversial Vice President, Dick Cheney has faded out of the spotlight. Since then, Cheney has been busy fundraising and fighting for the same Republican causes he did as Bush's Vice President. In this article, I'll answer the question — what is Dick Cheney doing now?
What Is Dick Cheney Doing Now?
Lately, Dick Cheney has been busy working as a Republican political activist and doing promotions for his books, one of which is a memoir of his time as Vice President.
Dick Cheney The Political Activist
Just because Cheney is no longer an elected official, he has still been fairly politically active in an effort to spread conservatism throughout the United States. In 2011, Cheney held a private fundraiser in his home, raising $4,000,000 for Mitt Romney.
Cheney has also made multiple public appearances criticizing President Barack Obama. While criticizing Obama, Cheney praised the Tea Party movement, calling it a "positive influence" on the GOP.
In the 2016 Presidential election, Cheney endorsed Trump, despite saying that Trump "clearly doesn't understand" what happened in the fallout of the September 11, 2001 terrorist attacks. Cheney's daughter, Liz Cheney, was much more vocal in opposition of Hillary Clinton, calling her a "felon."
Cheney has also been critical of Trump's Muslim immigration plan, stating, "…it goes against everything we stand for."
Dick Cheney The Author
Since departing as Vice President, Cheney has penned two books: one memoir and one on the successes and failures of American foreign policy dating back to the Roosevelt Administration.
Cheney's best-selling memoir, In My Time: A Personal and Political Memoir, discusses the September 11, 2011 terrorist attacks and the subsequent wars in the Middle East. The book has its controversies though: Colin Powell, Condoleezza Rice, and John McCain stated that there are inaccuracies in the book.
In his second book, Exceptional: Why the World Needs a Powerful America, Cheney discusses the ideals of American exceptionalism and how President Obama and Secretary of State Hillary Clinton failed to maintain those ideals.
Cheney has also continued to struggle with heart problems and underwent a heart transplant in 2012.
---
ONR will update this article as Dick Cheney makes more headlines.