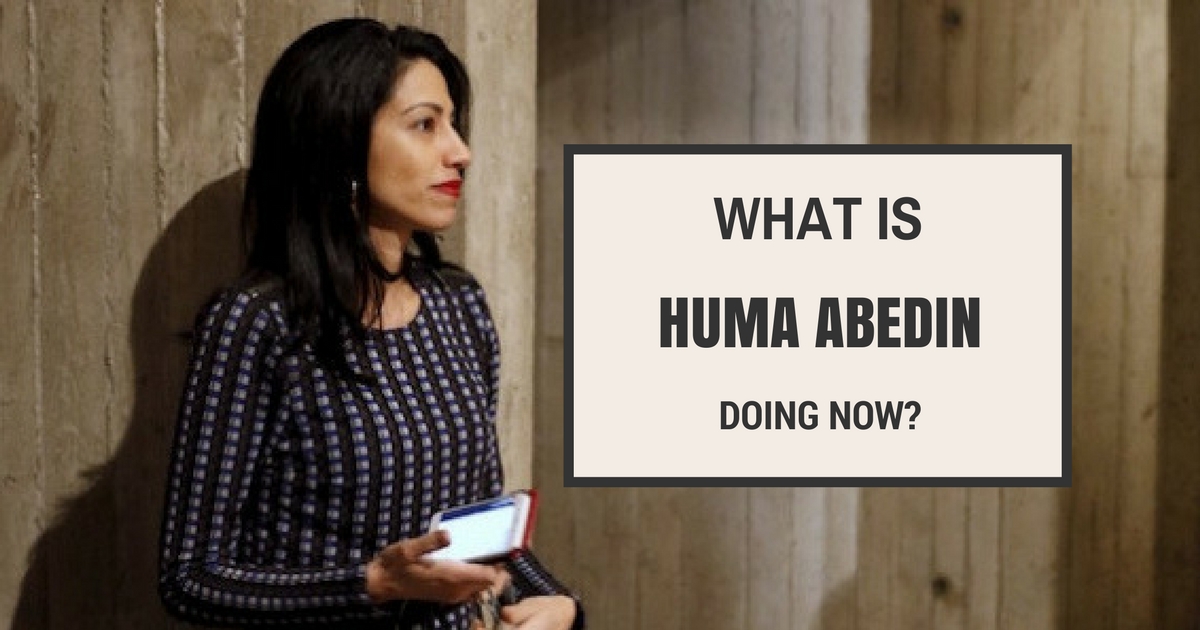 Following a somber defeat in the November election, many are wondering what's next for Huma Abedin. Abedin was the Vice Chair of Hillary Clinton's 2016 Presidential campaign, and was previously one of Clinton's closest aides while serving as Secretary of State. In this article, I'll answer the question: what is Huma Abedin doing now?
Huma Abedin And The 2016 Election
Serving as Vice Chair, Abedin was a central figure in Hillary Clinton's bid for President in 2016. Perhaps her most memorable moment was the open letter she published to Donald Trump in response to his call for a Muslim ban. Unfortunately for her, Hillary Clinton lost the election, and Huma Abedin missed out on the opportunity to serve as a powerful figure in the Clinton Administration.
In the months prior to the election, Abedin was involved in a couple of controversies, both of which were out of her control. Abedin was interviewed by the FBI during the investigation of Hillary Clinton's private email server. On a more personal note, Huma Abedin separated from her husband, Anthony Weiner, after he was caught sending explicit text messages to other women again.
What Is Huma Abedin Doing Now?
So, what is Huma Abedin doing now? Since the 2016 election, she has been busy. Firstly, Abedin had a front row seat at Clinton's concession speech on November 9, 2016. Since then, Abedin and Clinton have been seen together a couple of times, meeting up at Clinton's former campaign headquarters. Abedin also attended Trump's inauguration, wearing all black in what some have interpreted as funeral attire.
Outside of politics, Abedin has started to dip her toes in the world of fashion. Recently, Abedin had dinner with Prabal Gurung, a high-profile fashion designer. Two weeks later, Abedin attended Gurung's show at New York Fashion week.
In August of 2017, Abedin posed for an Oscar de la Renta spread in W Magazine.
Huma Abedin's Upcoming Memoir
Huma Abedin is in the process of contacting publishers for a memoir she plans to write, which would likely give insight into her scandal-filled marriage and central role as a close advisor to Hillary Clinton. The talks are proceeding slowly as Abedin is requesting $2 million from a publisher to take on the project.
Ongoing Federal Investigations
Since the 2016 election, Abedin has kept a fairly low profile due to her involvement in FBI investigations surrounding her husband's sexting scandal. However, don't expect Abedin to stay hidden for long. Her experience in politics is vast and her résumé is incredibly impressive, especially considering her age (40). Do not be surprised to see Abedin play a major role in the campaigns of future Democrats, especially Chelsea Clinton, who is possibly being prepped for a Congressional run.
Divorce From Weiner?
One of the most common questions asked about Huma Abedin is whether or not she'll divorce husband Anthony Weiner following his slew of sexting scandals. At the moment, its still fairly unclear when their divorce will be finalized, if it even happens at all.
Although it seems clear that Huma Abedin has filed for a divorce, many of outlets providing frequent updates on story are either New York tabloids or far-right conservative news outlets looking to further tarnish what's left of the Clinton campaign. Until Abedin or Weiner make their intentions public, take any divorce finalization reports with a grain of salt.
Check Back For More!
Thanks for reading our article on what Huma Abedin is doing now, and we'll be sure to update it as she makes more headlines. Feel free to leave us a comment down below if we missed anything and we hope you'll share this article on social media!