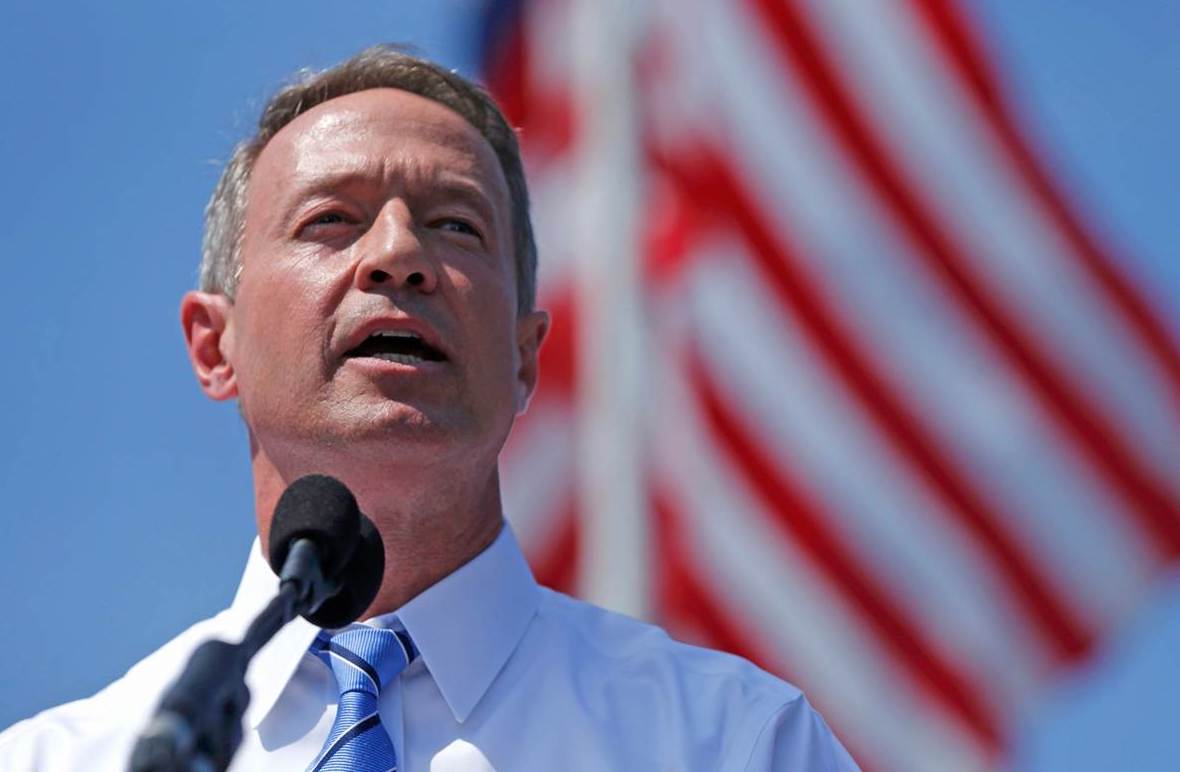 Following an unsuccessful primary campaign in 2016, Martin O'Malley has faded back out of the spotlight. Although he's no longer Governor of Maryland, O'Malley has been doing his best to keep his name in the headlines to stay relevant for a 2020 Presidential run. In this article, I'll answer the question: what is Martin O'Malley doing now?
Working With Colleges And Universities
Now that O'Malley is no longer an elected official, he has turned his focuses to working with colleges and universities. In May 2016, O'Malley became a senior fellow of MetroLab Network, a collaborative effort between cities and universities to address major urban challenges such as wealth inequality, community-police relations, and inner-city infrastructure.
Georgetown University's Institute of Politics and Public Service named O'Malley a fellow in August 2016. O'Malley will take a leading role in working with students to solve the major issues facing the political landscape of the United States.
O'Malley will be taking an even more hands-on approach at Boston College Law School, where he'll work as a Visiting Professor teaching at the Law School.
Speculated DNC Chair Run
In the days following the 2016 Presidential election, O'Malley expressed his interest in running for DNC Chair, a position that was eventually won by Tom Perez. O'Malley's run failed to materialize after progressives pushed for Keith Ellison, while moderates backed Tom Perez. Once again, O'Malley was on the outside looking in.
vision, recommit ourselves to higher wages and a stronger middle class, and return to our roots as a nationwide, grassroots party. (3/3)

— Martin O'Malley (@MartinOMalley) November 11, 2016
Will Martin O'Malley Run For President In 2020?
There's some early speculation that Martin O'Malley will run for President in 2020. In fact, many people believe that his run in 2016 was just to elevate his recognition on the national scale so he'd be better positioned in the future. A Political Action Committee that backed O'Malley in 2016 funded a Public Policy Polling Poll (PPP) Iowa poll which showed O'Malley at a strong 18% in the state, which holds the first caucus of the Presidential primaries.
A Summary: What Is Martin O'Malley Doing Now?
O'Malley has transitioned from politician to teacher by working with the next generation of Americans at universities and colleges. Although he's out of public office for now, O'Malley has demonstrated a clear interest in staying involved in politics. Now you'll know exactly what to say when your friends ask you, "what is Martin O'Malley doing now?"
Thanks for reading! Don't forget to share this article on social media, or leave a comment down below if you want to talk politics!