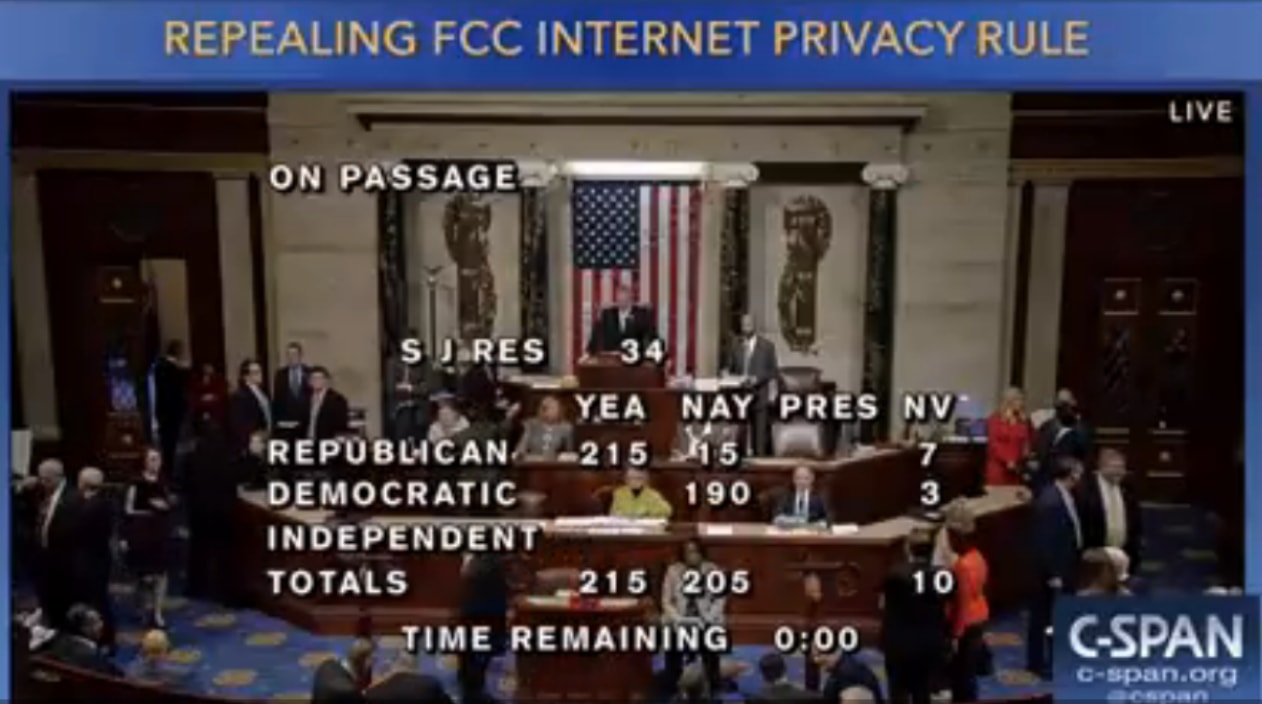 Why Did Congress Overturn Internet Privacy Rules? Follow The Money.
Politics
March 29, 2017,
0 Comment
On March 29, 2017, it was confirmed that Congress voted to eliminate internet privacy protections set by the FCC during Obama's presidency. As a result, hundreds of millions of internet users in the United States are looking for ways to combat their loss of online privacy. In this article, I'll explain why Congress overturned internet privacy rules and explain ways you can protect yourself.
How Does This Affect Me?
Before we explore why Congress overturned internet privacy rules, we should discuss what it actually means for the average American. Essentially, internet service providers (ISPs) can now sell your browsing data to corporations, which would likely analyze the data to improve their advertising strategies.
For more information, you can read the full joint resolution (S.J.Res.34) here.
Why Did Congress Overturn Internet Privacy Rules?
In total, 50 Republican Senators and 215 Republican House Representatives voted to to eliminate the privacy regulations, while zero Democrats and fifteen Republicans voted to keep them in place. If you want to know why Congress overturned internet privacy rules by passing S.J.Res.34, you need to follow the money.
Republican leaders have stated that these internet privacy rules were overbearing on telecom corporations who have to compete with other internet corporations regulated by the F.C.C. However, if you take a closer look, you soon realize that money (surprise!) may have been the driving force behind S.J.Res.34.
In general terms, members of Congress have received millions of dollars from the major cable companies in the United States. According to Open Secrets, Telecom services ranked 10th among industries that contribute to political campaigns, donating over one billion dollars since 1998.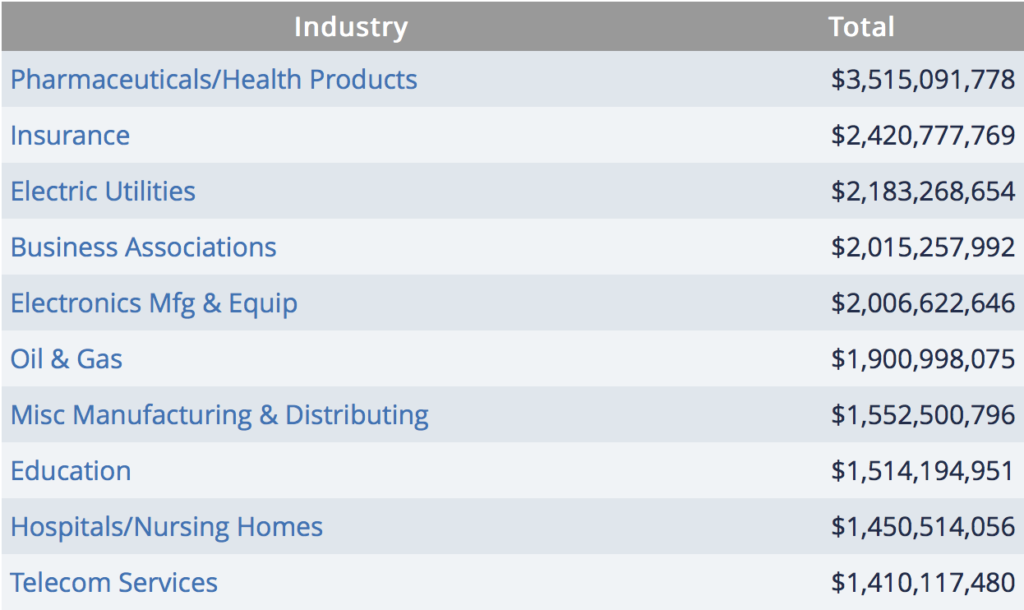 Let's take a closer look at specific politicians, starting with House Representative Marsha Blackburn (R-TN). According to Vocativ, Blackburn has received a total of $693,000 from the telecom and internet industry. It seems clear that these contributions have also influenced her position on net neutrality, which she is strongly opposed to.
Blackburn wasn't the only politician who received thousands from the industry. Twelve Republican Senators and three Republican Representatives received more than $100,000 from telecom corporations. In total, the 265 members of Congress who overturned internet privacy rules received $8,121,535 from the telecom industry.
Will Trump Use His Veto Power?
Although Congress overturned internet privacy rules, there's still an opportunity for President Trump to veto the policy repeal. However, it seems highly unlikely that he will do so. Earlier this week, the White House indicated that Trump would sign the bill, confirming the repeal of the privacy rules.
Is There Anything I Can Do To Protect My Privacy?
With Trump's approval imminent, there are a few steps you can take to protect yourself today. First, signing up with a virtual private network (VPN) service such as PureVPN or SaferVPN can help keep your internet activity secure for less than $40/year. A virtual private network encrypts the data (such as your browser history) that runs between your computer and the VPN server.
Secondly, you can start using free Tor software, which will protect your internet anonymity. The Tor browser, as well as other Tor software, was designed to "defend against traffic analysis."
Finally, if you're feeling particularly vengeful, you can support the GoFundMe that is raising money to purchase the internet history of the very politicians who voted to overturn the internet privacy rules. This crowdfunding project, created by Adam McElhaney, has an end goal of one million dollars and would make public the internet history of the politicians who sold out the privacy of hundreds of millions of Americans.
Protect Your Privacy
If you want to protect your privacy and have the funds to do so, I recommend that you sign up with a VPN service and support Adam McElhaney's crowdfunding project as soon as possible. Americans have a right to privacy, and S.J.Res.34 is a direct threat to that right. Now that you know why Congress overturned these internet privacy rules, share this article on social media and keep the conversation going!